Micro gearboxes are gearboxes that are small in size, making them suitable for application in small and miniature machines. Micro gearboxes come in different configurations like...
Fiber cables have improved the means of communication in different devices. Nonetheless, investing in the right kind of cables is imperative in ensuring that...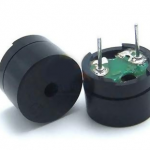 There are two main categories of buzzers, namely magnetic and piezo buzzers. Typically, magnetic buzzers are more traditional.  Their composition is more convenient compared... Auto parts manufacturing is developing different car parts that are used to build or repair motor vehicles. They are made separately and then put together...