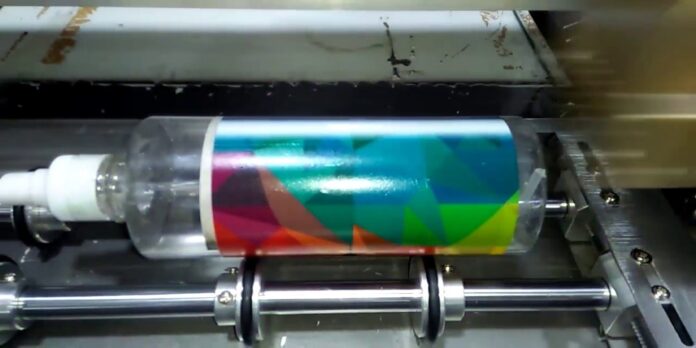 When it comes to personalized items, bottle printing is certainly one of the most popular and versatile methods. By using a bottle printing machine, you can customize water bottles, sports bottles, and other containers with names, logos, or designs. This technology has become a key part of many businesses in the beverage industry.
Bottle printing machines are reliable and accurate, as they use an advanced digital process to ensure that each bottle is printed accurately and consistently. Using this machine, you can create short runs of custom bottles with any design or logo you need. This type of customization helps to make your product stand out from the pack and offers customers something unique.
Benefits of Bottle Printing:
High-Quality Results
Bottle printing machines use advanced technology to ensure the best possible results. With precise accuracy and consistency, you can be sure that each bottle will come out looking crisp and professional.
Versatile Design Options
You can customize bottles with logos, names, designs, and much more. This type of personalization allows you to create unique products that stand out from the competition.
Cost Savings
The cost savings associated with short runs of custom-printed bottles is tremendous. By only printing what you need, you save money on inventory costs as well as labor costs associated with setup and production time.
Speed & Efficiency
Bottle printing machines are fast and efficient and require minimal setup time so you can get your bottles printed quickly.
Eco-Friendly
Bottle printing machines use less water and other resources than traditional methods, making them more sustainable and better for the environment.
Durability
Custom-printed. The typical bottle is made to last. They maintain their beautiful looks for a very long period because they are waterproof and scratch resistant. This enhances consumer confidence in your brand and enables you to promote your goods for many years to come.
Easy to Use
Bottle printing machines are easy to use and require minimal training, so you can quickly get your bottles printed and ready for shipping. This allows you to spend more time focusing on other aspects of your business.
Average cost of bottle printing
The cost of bottle printing can vary depending on the type of machine used, the number of bottles being printed, and other factors. It is inexpensive to customize short runs of bottles with a bottle printing machine. The cost per unit usually starts around $0.30 to $0.50 per unit but can go up from there depending on your needs. Regardless, this form of personalization offers tremendous value for businesses in any industry that are looking to add that special touch to their products.
Conclusion
Water bottles, sports bottles, and other containers can be inexpensively customized using bottle printing. Businesses may produce distinctive items that stand out from the competition and provide clients with something special with the use of bottle printing machine technology. Bottle printing is your greatest option if you're looking for a dependable technique to customize your goods.