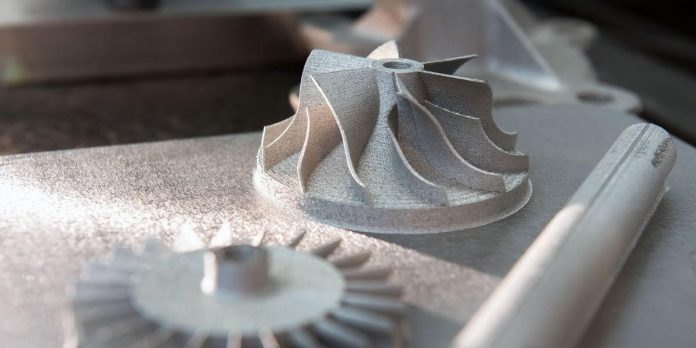 Metal 3D printing is one of the newest trends in the fast-evolving field of 3D printing. It is changing the game of 3D printing, and not knowing much about it can see you left behind in a brief period.
Metal 3D printing is a process in the additive industry that sees parts' manufacturing by adding materials layer by layer. As a manufacturer, who needs to keep with modern trends in 3D printing, you need to know what metal printing entails. In this article, we provide five things you need to know about Metal 3D printing.
Metal 3D printing is fully automated:If you are used to manually operating your 3D printer, metal 3D printing will spare you that stress. The 3D Metal printer uses software that ensures an automated generation of toolpaths that are run by configurations. Furthermore, you don't need to have specialized knowledge before operating a metal 3D printer because the machine works based on your preferences. All you need to know is put in your instructions, start the engine and watch it run non-stop printing without your supervision. When it comes to automated functions, the imprimante 3D are top-notch.
Metal 3D printer Requires a minimal set-up:Most Manufacturers do experience difficulties setting up their printers. They fuss over the traditional process that includes molding, turning, and milling, which can be painstaking and time-consuming. However, with the revolutionary metal 3D printer, you can create parts without the extra effort of procuring manufacturing parts. This helps your printing process because you can reduce the number of hours you spend studying a manual and piece the 3D printer together.
Metal 3D printing brings more room for creativity:Creativity in this respect refers to the geometric freedom with metal 3D printing. Usually, the traditional printing methods take a longer time, tying down the machinist for long, torturous hours. But the process of metal 3D printing eliminates this difficulty. Instead of breaking down materials, 3D metal printing builds materials, putting in place a unique method that brings about more creativity in the production process, and consumes less material.
You can Digitally Manage your Inventory:Here is another fact about Metal 3D printing. You can enjoy the ease of digital inventory and fleet management systems. You can easily design and print parts when your metal 3D printer is at hand. Furthermore, when there is a fall in the supply of spare parts, metal 3D printing enables you to print your replacement parts.
Metal 3D Printing can save you a lot of time:Machinists often complain about the time
It takes to complete a printing process. However, with the advanced technology the metal 3D printing infuses, you can easily skip time-consuming activities, automate your printing process and try your hands on other activities. At the same time, the machine does its printing using your dialed-in instructions on the system.
Conclusion
Metal 3D printing is an innovation in printing technology that has changed the way we perceive 3D printing. It is hinged on an additive technology model that reduces inefficiency, taking not of costs, efforts and time during the printing process. Never forget to use the 3D metal printers for effective metal 3D printing.