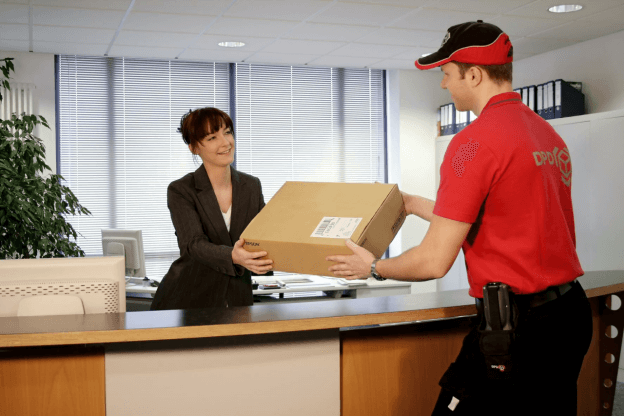 The order processing process is very delicate. Any small error in the process could potentially lead to huge losses for the business and that is why it's very critical that the errors are eliminated by all means. The errors may arise either internally or externally i.e. if caused by employees and faulty systems they're internal. If they are caused by customers and unavoidable weather conditions they're external.
The Most Common Order Fulfillment Problems
The whole process of storing, picking, packing, and shipping out of products can be quite complicated.
Different types of businesses have, at one point or another, encountered order processing issues. If these issues are left unresolved, they could negatively affect customer satisfaction and eventually cause the business to incur losses. Here are some common order fulfillment issues and how to solve them:
Poor management of inventory
When customers place their orders with you, they always expect that the items will be delivered in good condition and on time. Some time issues of miscalculation and mismanagement may arise making it difficult to tell the quantity of stock remaining. If a customer places an order for a certain amount of items but you fail to deliver, they will lose trust in you
To solve this, outsource your order fulfillment services to a more experienced team where you are guaranteed that your inventory is well managed and up-to-date.
Lengthy pick-and-pack processes
Even though you may have proper inventory tracking, it gets to a point where the workload is so overwhelming that you are not able to attend to all your customer orders on time. The delays may also be caused by disorganization in the warehouse which makes it hard for you to locate the right inventory at the right time resulting in a wastage of time.
To solve this, ensure that all the items are well labeled and placed in the right place according to the category. This will make order picking and packing so much easier. Labeling also avoids packing of the wrong items.
Incorrect order entry and processing
Imagine getting feedback from your customers that the products they received are not what they had ordered. As we mentioned before, the error may arise if the items in the store are wrongly labeled. It may also be wrong labeling of the package which results in the items getting delivered to the wrong customer. Alternatively, it may be a result of miscommunication between the customer and the employee.
To avoid this, track the order and double-check the details from the very beginning to ensure that errors are eliminated.
Time-consuming shipping process
Choosing the wrong shipping company can cause numerous delivery problems including damage to goods, late delivery, or loss of the items.
To avoid shipping-related problems, use fulfillment warehouses that are near the customers. This will translate to fast shipping at amazingly low costs.
The order fulfillment process may be error-free but the quality of the products may be questionable. When a customer orders an item and when it's delivered it doesn't match what was advertised, then the product is returned. After, there's the headache of either product replacement or getting a refund.
To avoid this, there needs to be proper return policies in place. Product return, replacement, and refund are all part of good customer service. There also needs to be transparency where you only advertise exactly what you're selling. What they see is what they should get.
Conclusion
These days when we want to shop, we just get on the internet and we're sure to find whatever it is that we are looking for. E-commerce has really grown but all the good things that it brings don't come without some negative bits. E-commerce companies face numerous challenges and for them to survive means that they need to come up with amazing strategies. The extra effort needs to go into the business if you want it to flourish.